Kalona Realty, Inc. was the 2017 Corporate Sponsor of the Mid-Prairie basketball game against Wilton. Congratulations to both boys and girls teams on their wins!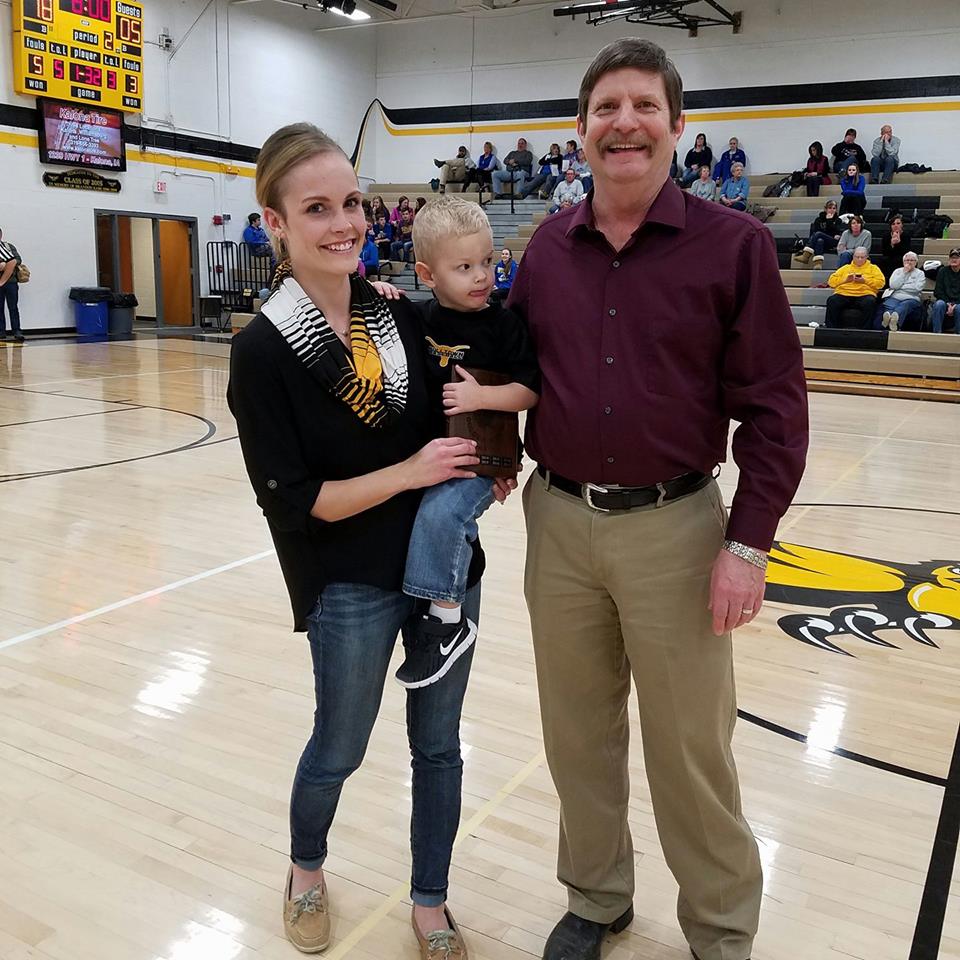 As members of the Iowa City Area Association of Realtors we were able to provide the Kalona Food Pantry with a $250 check. Thank-you to all of those that volunteer for the Kalona Food Pantry!
Kalona Realty Inc. was a 2016 Mid-Prairie Basketball Corporate Sponsor
Kalona Realty was a sponsor at the Mid-Prairie High School Renaissance Awards Program. Hayley Hershberger was present to help hand out awards on behalf of Kalona Realty. Congratulations to all of the staff and students that received awards for academic excellence.
Steve Schlabuagh & Tina Hershberger volunteered to be Community Readers for Literacy Day at Kalona Elementary. Steve and Tina both enjoyed their time at Mrs. Billup's Kindergarten class and Mrs. Hartsock's third grade class. Thank you to the Kalona Elementary staff and Teresa Bennblossom for inviting us to take part in this fun event.
Kalona Realty was the Corporate Sponsor at the Mid-Prairie Boy/Girl Basketball game against Regina. 1/31/15